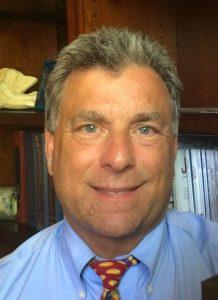 During his 40 years in healthcare, Anthony J Cusano, MD has gained extensive experience in delivering high-quality medical care to the most complex patients of his community, as well as in teaching and coaching patients, medical students, physician trainees, colleagues, and peers.  Through his service and continuing education, he has gained a deep understanding of almost every area of medical science and technology, alternative medical care, the health care system, and how the processes of health care affect patients, and their medical decisions.
Dr. Cusano earned a Bachelor of Arts degree from Cornell University in 1977, and a Medical Doctor degree from the University of Vermont College of Medicine in 1981.  He trained in Internal Medicine at St. Vincent's Hospital and Medical Center in New York and in Nephrology at Long Island Jewish Medical Center.
After completing his training, Dr. Cusano spent one year on the faculty at The Brooklyn Hospital, Downstate University Medical School in New York, and then moved to Waterbury, Connecticut where he began a private practice in Primary Care Internal Medicine and a consulting practice in Nephrology.  There he has served on the Clinical Faculty of Yale University School of Medicine since 1990, and the Associate Faculty of Quinnipiac University Frank H. Netter MD School of Medicine since 2012.  He remains in active practice and continues teaching medical students, physician trainees, and PA and APRN students and trainees.  He has been recognized by his trainees as clinician educator of the year.
Dr. Cusano has learned about how the healthcare system works through his service in numerous administrative positions, including Chief Medical Officer and President of Greater Waterbury Physician Hospital Organization, Chief of the Department of Medicine at Waterbury Hospital Health Center, President of the National Kidney Foundation of Connecticut, Medical Director for Davita Dialysis, Inc in Waterbury, CT, and Medical Director of Prospect ACO Northeast.  He has served on the board of trustees of Waterbury Hospital Health Center, the Board of Directors of Aetna Health Plans of Southern New England and The Board of Directors of the New Haven County Medical Association.
He is dedicated to assuring that medical care in the modern healthcare system remains centered around patients and directed by patients in collaboration with their doctors.
"Tony Cusano coached me through one of the most trying times of my life by working with me and my doctors to help me get off of blood pressure medications I actually didn't need and that were literally disabling me by causing me to pass out.  My doctors told me that I would just have to get used to doing less, but in the ten years since his help, I have enjoyed a renewed healthy and active life.  He had the expertise to know how to assure that my treatment matched my diagnosis, and remained safe and effective."
Our mission is to enhance health and healing by improving collaborative relationships within the healthcare system.